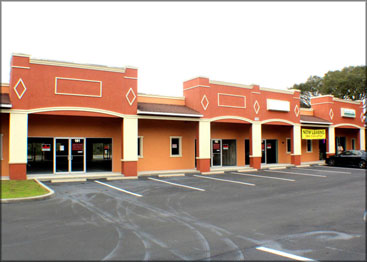 This 2011 multi-unit commercial building features 8 units, with 5000 vacant partially finished square feet ready for build out and 1 1100 SF retail for lease unit available now. Water, HVAC and other infrastructure is in place. Water and sewer already on site.
This is a prime location for your business. Optimal for medical office with potential to expand into an additional 5000 square feet (for a total of 10,000) in the future. 48 parking spots available in a lighted parking lot.
Triple road frontage along with front and rear access. 3 Mile population of 15,670 and Median HH income of $41,787. Located 17 miles from Villages and 15 miles from Ocala and centered in large population center of Marion Oaks (approximately 15,000). This is ideal for a one stop, multi-specialty medical center.