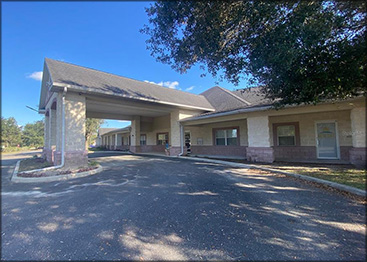 Introducing a turnkey medical office space, perfectly tailored to your practice's needs. Nestled in a thriving 14,025 SF building, this 2545 SF Suite 3 is primed for operation. Previously leased by a substantial corporate firm, the space presents an advantageous opportunity for medical practices, home health, general office. The office layout is practical and versatile, featuring reception area, ten office rooms, and substantial storage space. Alley and yard behind space. Access door through back of building.
This property is strategically situated at the corner of Marion Oaks Blvd and SW 36th Avenue Rd, in close proximity to Hwy 484, Walgreens, and Winn Dixie Shopping Center. Positioned just one mile west from the high traffic I75 (Exit 341) interchange, the office serves a densely populated demographic and can draw patients customers from long distances at this ideal location. Abundant parking and easy accessibility make this space an excellent choice for a range of specialties – from mental health and orthopedics to general practice and urology. With the building housing a thriving hearing therapy practice among other tenants, The location has compatible neighboring businesses.
We invite you to explore the potential of this office space with a 3-5 year lease preferred. A detailed floor plan is attached, and a virtual tour is available via the provided Matterport link. Please visit and experience this unique opportunity firsthand.